So why am I writing about Military relocation in September, when posting season is months away?  We were recently called by a couple expecting to be posted in the spring of 2016, looking for advice on anything they need to do now to prepare their home for a timely sale.  We were happy to meet with them, take a walk through their property, look at their recent improvements, and make a few suggestions for minor repairs and refreshing that they could undertake over the fall and winter months to maximize their value in the spring.
April
But our number one tip is this:  Cut the lawn, pull the weeds, tidy the yard, and take some great backyard photos in September, before the leaves fall and the grass fades.  In March and April, when numerous properties are listed, it is very hard for us to get people excited about your backyard, when the only photos we can take are of snow, ice or grey land.  If we have recent photos to post of your yard, we get the prospective buyers to take a second look, when there are photos to show how nice your yard will look when they take possession in July.   Set up the patio chairs, put out a summery tablecloth, keep people out of the photos, and snap a generous number of shots from different angles.  We may only use 3-4 of these, but they are invaluable to show a prospective buyer what you are offering.  Don't forget the front gardens, as well, if they are nicely landscaped.  Of course, we will come back in May to take more photos when things green up, but you would also love to have a SOLD sign on your lawn by then!
June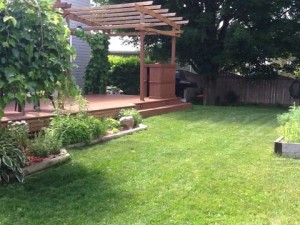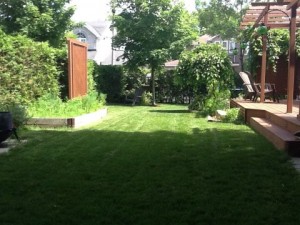 If you expect to be posted out of Kingston, Ontario next Spring, and are interviewing Realtors® for the job, we would be happy to come by now, under no obligation, to provide you with tips to get your home ready, if needed, and to show you how we market and sell properties for military relocation.  We are registered suppliers for the Integrated Relocation Program (IRP) administered by Brookfield Global Relocation Services (Brookfield GRS), and can provide you with references from satisfied Sellers and Buyers.  In addition, through our national network, we can assist you in finding a Realtor® in the city that you are being posted to with your military relocation.