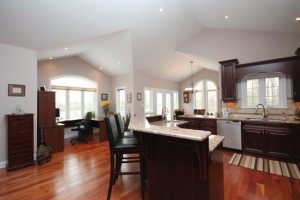 You are getting ready to list your home for sale. It is time to interview Realtors, but what do you ask them? What do you need to know to help you make this important decision?  Here are some of the questions we recommend you ask, and the reasons why these questions are important.
5 questions you should ask ANY Realtor® BEFORE you decide to sign a listing agreement…
1:  Are you a sole practitioner or do you work in a team?
Just working under a Brokerage does not count. What you want to know is do they work full-time or part-time?  Do they have an assistant so you can reach someone when you need them?  When they are not available to deal with offers on your property as you sell your house, who will cover for them?
2. How many transactions do you handle each year?
What you really want to know is how productive they have been every year since they began working as an agent. Some agents who have in business for less than five years can be more experienced than agents who have been in business for over 10 years! You want to know how many different brokerages they've worked for (many is not a good sign), and how many transactions they do each year. They should be doing at least 20 a year to grow their experience level and knowledge.
3.  What is your marketing plan?
Do they post your listing on the Multiple Listing Service, install a sign on your lawn, and hope for the best?  What other ways do they promote your property in Kingston, Ontario to ensure it is exposed to current potential Buyers? What print advertising, internet marketing, and promotion do they use and how often? Look for a written plan, so you know they have developed a system for exposing your property to the current market.
4: What systems do you use for keeping track of the activity on my listing and on the market?
When you are a Seller, your number one pre-occupation will become "When will my house sell?" You will want to be regularly updated with important Buyer activity. How many calls came in regarding your home this week? How many other home visits from other agents did you have and what was their feedback? Have there been any changes in the market since you listed your home?  If an agent does not use specific systems for tracking and reporting these items, you should think about working with someone else as you sell your house.
5: Do you offer a Service Satisfaction Guarantee?
Some agents will stare blankly when asked this question. If they happen to do this, you should think about taking your business somewhere else. Why? Because you should be sure that you have the same interests. Is the agent you choose willing to be 'fired' during the listing period if you are not satisfied with their performance? Are they willing to commit with a written satisfaction guarantee of the service they will offer you?
You are planning to sell your greatest asset. Ask questions. We welcome an opportunity to be interviewed and evaluated along with other Realtors. Our team has a proven marketing plan and a strong reputation for superior service and results. Contact us to set up an appointment. We look forward to hearing from you.